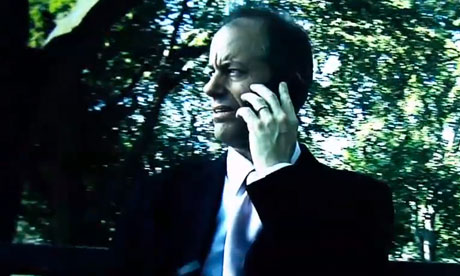 June 16, 2013
whistleblower.org
Thomas Drake is a patriot who has dedicated his life to safeguarding his country. A ten-year veteran of the Air Force (specializing in intelligence), he served as a CIA analyst and contractor for the National Security Agency (NSA) for 12 years before joining it full time in 2001.
Drake took his oath to support and defend the U.S. Constitution seriously. He steadfastly refused to look the other way upon discovering that NSA had instituted a program that sacrificed Americans' security and privacy, and was laden with massive waste. He did what was right and reported the wrongdoing through proper channels.
Drake took his grave concerns to his superiors at NSA, to Congress and to the NSA and Department of Defense Inspectors General (DoD IG). Retaliation soon followed. Management took aim at Drake's career by removing his responsibilities and shifting him to a meaningless position. He was increasingly isolated, singled-out, transferred away from projects, and marginalized. After his cooperation with DoD IG, which validated his concerns, Drake became the target of a wide-reaching and fruitless "leak" investigation related to the infamous NSA warrantless wiretapping scandal – despite the fact that he had nothing to do with the "leak" being investigated.
After reaching out to multiple proper oversight bodies, nothing changed. Finally, Drake made legal disclosures of unclassified information to a Baltimore Sun reporter, who wrote a series of award-winning articles that exposed this billion-dollar boondoggle at NSA.
Read More
"Fascism will come to America in the name of anti-fascism. I'm afraid, based on my own long experience, that fascism will come to America in the name of national security." -- Sen. Huey Long and Former Governor of Louisiana (40th)
(August 30, 1893 – September 10, 1935 until he was assassinated.)